Chão do Rio family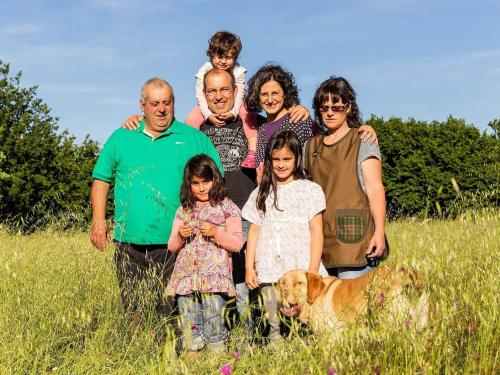 It all began with a passion for a place discovered by chance (Chão do Rio) by a passionate couple that today is a family…

Coming from urban lives, but in love with nature and with rurality living in the childhood memory, was in Chão do Rio, at Travancinha, in 2001, that the couple found a place that makes them feel complete, where smiles come from inside and happiness happens in the simple things of life, like planting a tree. There they created the roots that they didn't had and there they dream of comming to live one day!

He (Rodolfo) is the wise voice that in the decisive moments sets the mood … Like that "of course we can!", When the will of transforming Chão do Rio into something more than a weekend getaway became to arise…

She (Catarina) with a degree in Management, and a rich experience in the challenging Portuguese construction sector, had long carried in her "belly" the Chão do Rio dream. And it was because of this dream that she returned to University to learn more about the touristic sector and how it is possible to contribute to a greater good through it: the good of the local region and people that live there (Travancinha)…

Their daughters, Alice and Clara, are certainly the greatest inspirers of Chão do Rio, with whom they lived the experiences that are now possible for Chão do Rio's guests.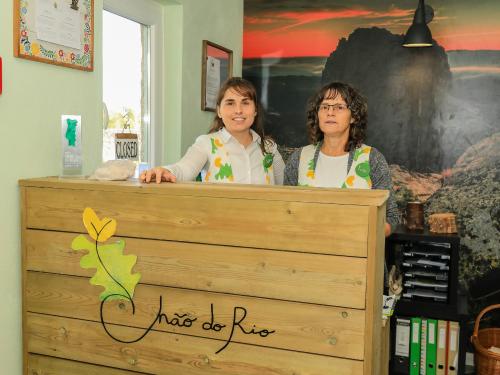 And those to whom they got bound in Travancinha, certainly responsible for much of the success of Chão do Rio…

Emilia, former Auxiliary of Education, with a natural talent for being friendly and with a superior insight to realize the needs of those that she, so authentic and warmly welcomes, able to split herself into a thousand tasks without losing the calm and joy.

Sofia, a young graduated in Education Sciences, discovered in tourism an unexpected talent. It is with passion that speaks to our guests about the land that welcomes them and delights all who seek to know more about it.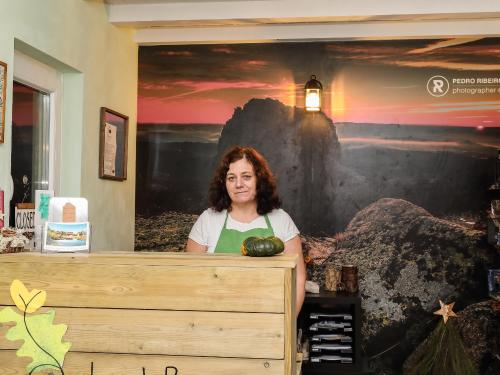 Paula, a graduate in languages and modern literature, does not look for ways to satisfy the needs of our guests. With his gentle gaze, he welcomes everyone with affection.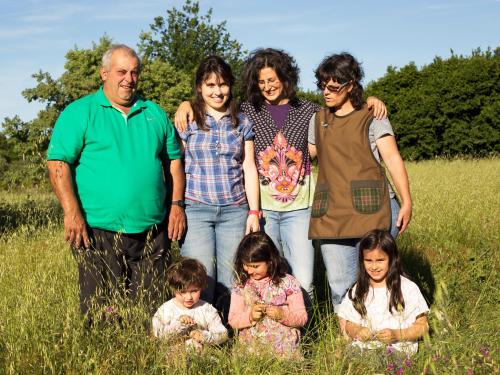 Henrique, the skillful hand, that solves everything with creativity, qualities accompanied by an innate ability to make friends among those visiting Chão do Rio.
They are the faces always present at Chão do Rio, hosting as the best hosts and looking after it with a love that would not be greater if it were theirs.